Admissions Guidelines
If you're ready to take your career in the energy industry to the next level, apply today to join the EMBA in Energy program at the Price College of Business.
Admissions Requirements
The EMBA in Energy program is highly selective. We evaluate applicants based on their professional experience, their potential to make rich contributions to the learning experiences of others and their academic suitability for graduate study. A GMAT or GRE score is not required, however to be considered for admission to the EMBA in Energy, applicants should have:
A bachelor's degree from an accredited institution

At least eight years of total work experience*

Including a minimum of three years of significant experience in the management of people, projects, or business units.

A minimum of two years of work experience in the energy industry related to selected specialization (Hydrocarbons or Renewables).

Preference for active employment with a renewable energy company, or energy-related company, or energy-related work within a company.
As part of the admissions process, applicants will be asked to submit:
Resume
Letter of Corporate Support – Acknowledging your application to the program from your immediate supervisor/manager or higher in your organization (on corporate letterhead)
Personal Statement – To help the admissions committee gain a better understanding of you, your professional accomplishments to date and your career aspirations
International students may be asked to submit either a TOEFL or an IELTS score
*We will consider exceptional students with fewer than eight years of work experience if they can demonstrate a high level of responsibility and achievement.
Questions about Admissions?
For more information on the admissions process, please complete the contact form and an admissions counselor will be in touch shortly.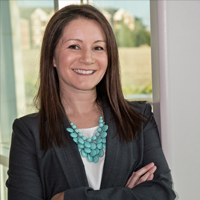 "Having a cohort full of industry professionals allowed me to see a bigger picture…it had everyone from upstream to downstream and in every class, we were able to understand the full value chain impact during class discussions. In addition, the opportunity to learn from industry professionals and highly recognized professors was fantastic. And the chance to learn on a global stage was a great experience. The week we spent in London was a great reminder to think outside of U.S. activities and issues."
Priscilla Oliveira Blossom, Credit Manager, Shell Chemical LP,  August 2017 Cohort