Price College E-News
Summer 2014
Dean's Note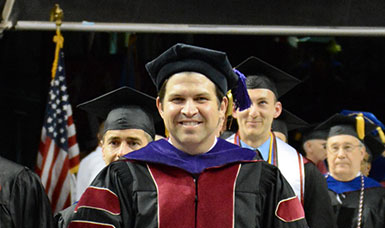 Welcome to the summer edition of the Price College of Business e-Newsletter. I am proud to share with you many of the recent achievements and advancements of our students, faculty, staff and alumni that help us carry out that purpose.
As a purpose-driven organization, Price College ensures the enduring global competitiveness of Oklahoma and the nation by generating business insights on the greatest business issues of our time as we prepare future leaders to deploy and improve upon them.
---
TACKLE BIG ISSUES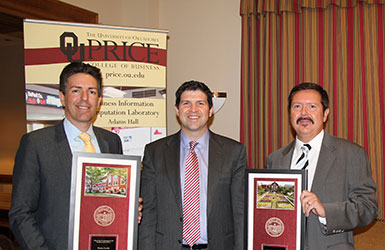 Alumni and Friends Return to Campus for Distinguished Speaker and Executive-in-Residence Programs
During the spring semester, several alumni and friends representing a variety of business backgrounds visited Price College as distinguished speakers and executives-in-residence.
---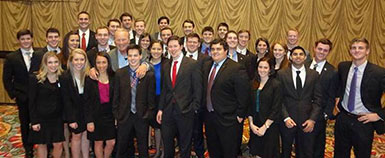 $135,000 Raised for Energy Management at Helmets and Hard Hats Reception
Price College hosted a Helmets and Hard Hats reception in Houston, Texas in February that helped raise $135,000 for the Robert M. Zinke Energy Management Program.
---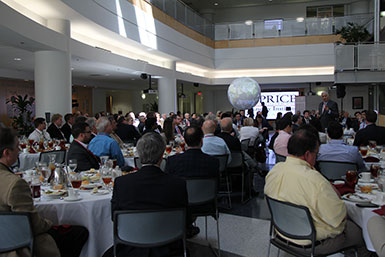 Second Annual Energy Symposium Focuses on North American Energy Security
The Price College Energy Institute hosted nearly 250 guests at the second annual Energy Symposium April 10 at the National Weather Center in Norman.
---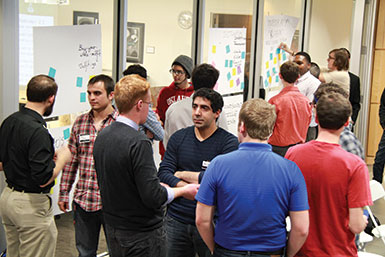 Economic Development Joins Price College
The University of Oklahoma's Economic Development office, which is responsible for OU's intellectual property management, economic development and technology-based entrepreneurial activities, merged with Price College last spring.
---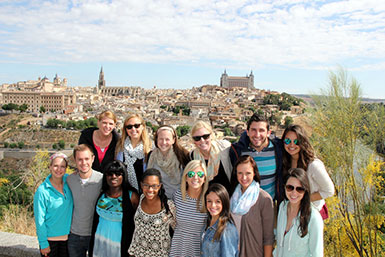 Students Spend a Summer Abroad
With 10% of all business students studying abroad this year, compared to only 3% in 2007, the college is able to produce more graduates who are prepared to compete and lead on a global scale.
---
GENERATE BUSINESS INSIGHTS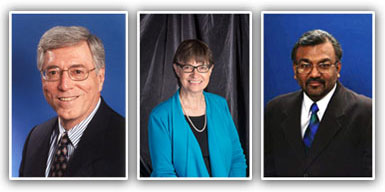 Key Transitions Occur for Deans and Faculty
Daniel Pullin was named dean and Fred E. Brown Chair of Price College April 1 after serving as interim dean since July 2013. Since his new appointment, several transitions have occurred within the dean's office and the college's finance division.
---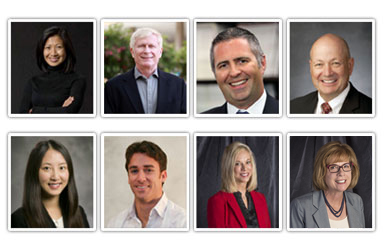 Price College Welcomes New Faculty
Price College is excited to welcome several new full-time faculty members who will teach this fall semester.
---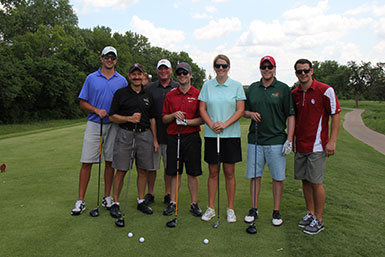 32nd Annual Archie Dunham Golf Invitational a Success
The 32nd Annual Archie Dunham Golf Invitational took place May 29 at the OU Jimmie Austin Golf Club. Perfect weather conditions lent to a sellout attendance and a successful day of golf.
---
PREPARE LEADERS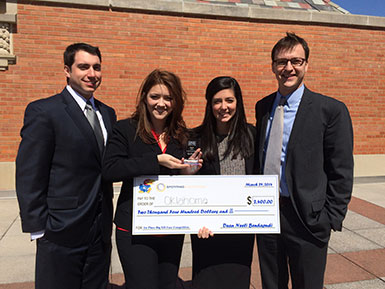 Price Students Win Big at Case Competitions
Price College continues to showcase its MBA and undergraduate students' talents with victorious showings in case competitions.
---

New Scholarships Help Students Prepare for the CFA Exam
The Division of Finance established 25 new scholarships to help finance and risk management students prepare for the chartered financial analyst exam. The scholarships, valued at $950 each, provide full coverage for the CFA intensive preparatory course that was delivered this spring by Fitch Learning at OU.
---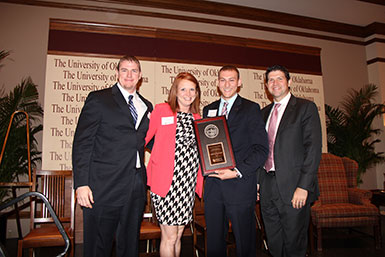 Students, Alumni, Friends and Faculty Recognized at Honors Luncheon
The seventh annual Honors Luncheon was held May 2 to recognize Price College's outstanding students and faculty as well as its distinguished alumni and partners.
---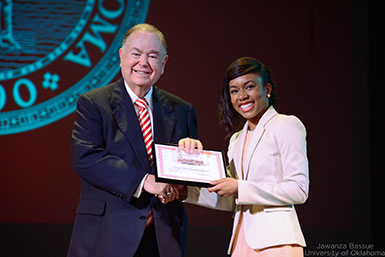 Business Students Receive Top Honors at the University Level
Congratulations to all of the Price College students who received prestigious university-wide awards this year.
---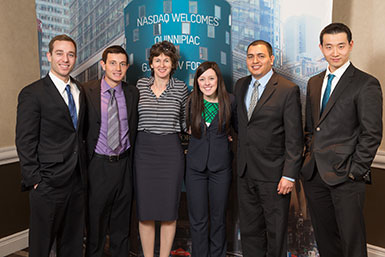 Finance Students Benefit from the Quinnipiac Forum
Professor Janya Golubeva traveled with finance students Ben Li, Jeffrey Mayer, Jaime Ortiz, Sara Overturff and Andrew Shorrosh for Price College's first visit to the annual Quinnipiac Global Asset Management Education Forum in New York City.
---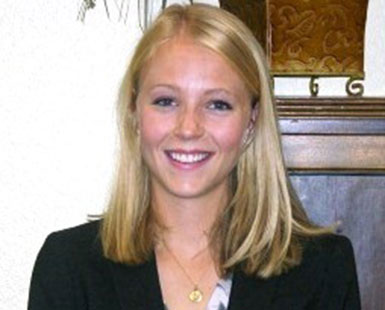 Entrepreneurship Student Named a University Innovation Fellow
Lauren Abston, a JCPenney Leadership Associate double majoring in entrepreneurship and economics, was recently named a University Innovation Fellow by the National Center for Engineering Pathways to Innovation (Epicenter).
---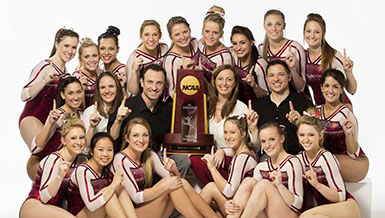 Business Students Win NCAA Gymnastics Title
The OU Women's Gymnastics team won the 2014 NCAA National Championship, with seven of their 17 team members majoring in business. Congratulations to the following Price College students on a successful year, both in the gym and the classroom
---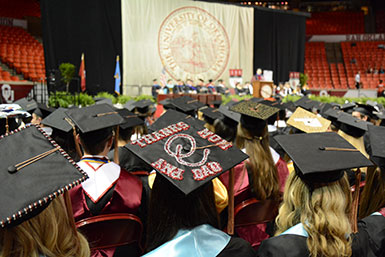 Spring Convocation Ends the Year on a Good Note
Several hundred undergraduate, graduate and doctoral students graduated during Price College's spring convocation at Lloyd Noble Center May 10.
---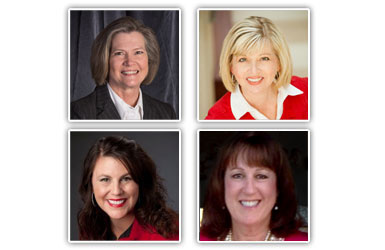 New Staff Join Price College
Several new staff members have recently joined Price College, contributing to the wealth of resources and experience the college has to offer.
---